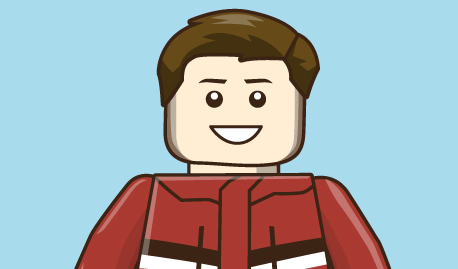 I am a software engineer who enjoys digging into complex systems and navigating among different technological areas.
Since the fall of 2016, I have been a software engineer at Microsoft where I work on the Windows 10 Setting Sync feature, which ensures your user settings such as Edge and IE favorites and the desktop theme are backed up and kept in sync on all of your Windows 10 PCs. This has been an excellent challenge as I've had to design new features and fix issues that spanned the entire stack from internal API consumers to the sync client and sync server.
Before Microsoft, I studied computer science, economics, and math at New York University. I was born in New York and lived in Connecticut through middle school. In the summer of 2008 my family and I moved across the US to the Seattle area.
Seattle continues to be a huge adventure - hiking, biking, Seattle sports teams, great music, and more. Moving there also came at the perfect time for my interest in tech; I visited the Microsoft campus my freshman year of high school, cofounded my school's robotics club senior year, and competed in the 3lb Beetle weight division at RoboGames (anyone remember BattleBots?)
I love economics and computer science. Here's why.
In the summer of 2015, I was a Software Engineering Intern in the Windows & Devices Group at Microsoft, where I worked on internal tools to improve Windows Push Notification Services (WNS, the P is silent).
In the summer of 2014, I was a Junior Research Scientist in NYU's Computer Science Department, working with Professor Jinyang Li in the Systems Group. There I worked on Project Spartan, a distributed array language with a similar interface to the scientific computing library NumPy. Project Spartan is open source on GitHub!
In early 2014, I was a Data Analyst Intern at Kinetic Social, a social data marketing company. There I prototyped interactive data visualizations and worked on the user interface for an automated social media optimization tool.
During my senior year at NYU, I served as the President of my fraternity, Delta Phi chapter of the Phi Kappa Sigma International Fraternity. I had previously served as Secretary and Technology Chair.
During my sophomore and junior years at NYU, I was an Executive Board Member of Tech@NYU, the largest student tech organization in NYC. I led the After Hours initiative (neé HackNights), a weekly meetup for designers, developers, and entrepreneurs from universities in the New York City area. Learn more about After Hours here.
During my first two years at NYU, I played the trumpet in NYU's Music Education Jazz Ensemble.